Owner

PawToryWorks (0)
United States, Tennessee

Member Since

11/20/2018
PawTory Works
Handmade stoneware ceramic items, both artist originals and made-to-order. Drinkware & foodware is microwave/dishwasher safe!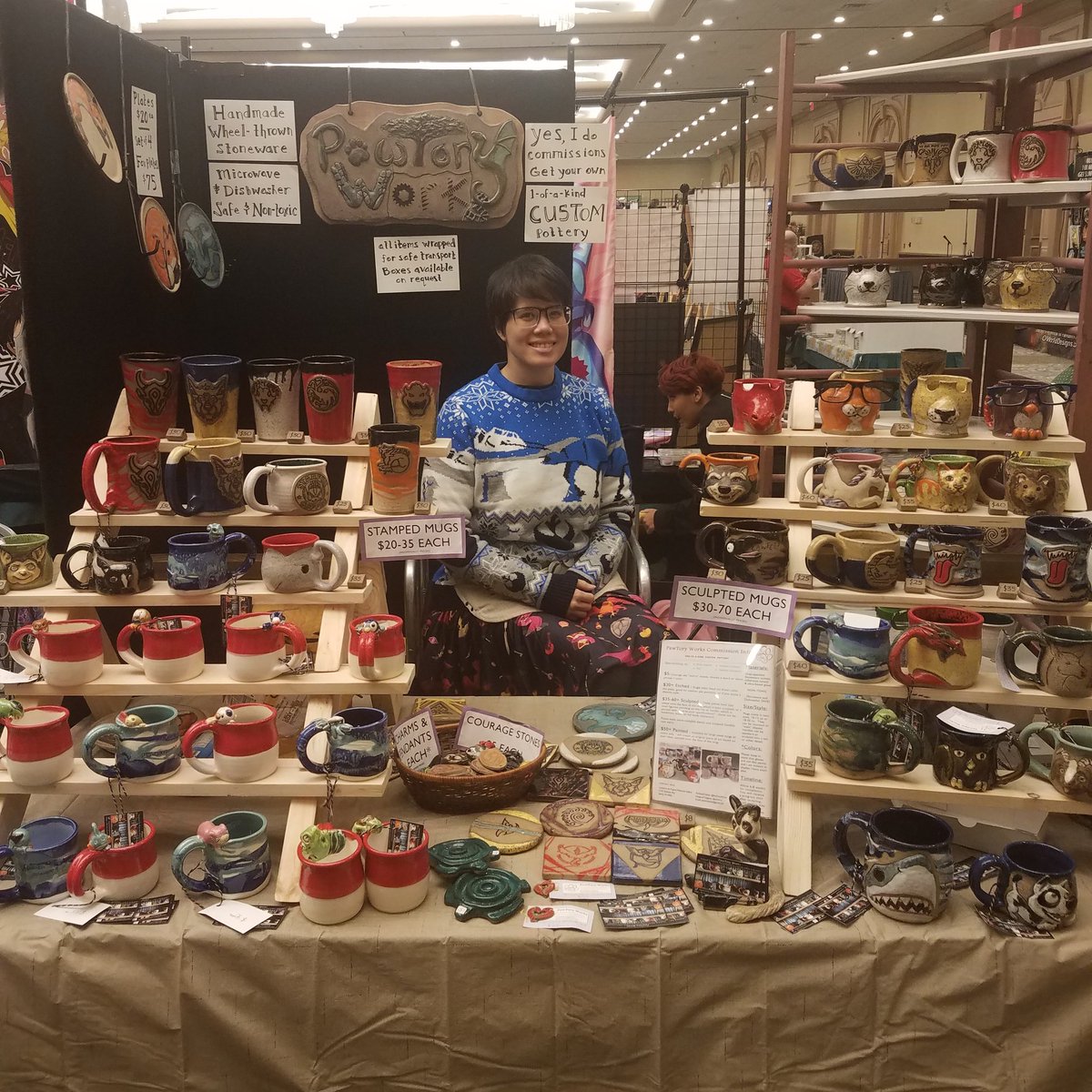 PawTory Works is the creative endeavor of artist Tory Chang, who cannot resist a pun.  Custom pottery inquiries may be sent to pawtoryworks (at) gmail (dot) com
All pieces are handmade from stoneware clay and silica-based glaze.
 Non-toxic, Microwave & Dishwasher Safe
 Most designs can be made-to order in custom colors
 Small mugs are about 4-5 inches tall and hold 10-12 oz (sometimes more)
Large mugs or tumblers are 6-7 inches tall and hold between 16-20oz 
Convention or local pickup available, shipping only within the U.S.
If you like my work, you can find me at:
> Facebook
> Twitter