Sergal Head Basic / Full set
3D Printed Sergal head with Eye blank, teeth , and tongue Everything will be printed in black PLA Teeth and Tongue will be covered in a thin layer of resin to smooth them out and make them easy to sand
EUR 95.00
Quant.

5
Frete

EUR 65.00 to France
UPS To USA
Get Additional Rates
Selecione o pais

Zip / Código Postal

Quant.
Vendedor
Zataas (4 )
Registrado desde

12/11/2021 16:00:08

Feedback

100%
Este produto não foi vendido.
Descrição
3D Printed Base FULL SET 
Model: Sergal 
Contain : Top head, Jaw , Teeth , eye blank , Tongue 
Can be printed with or without hole for air flow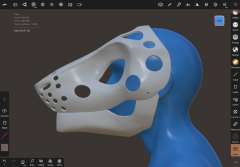 Size can be changed a bit to fit you best 
 Mesure your head like the red line here and send me the mesurement you want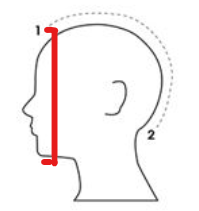 Check my TRELLO  to  see the queue

Shipping not included! 
7 to 20€ to France 
20€ for Europe 
45€ world wide Colissmo ( Also US )
65€ UPS to US 


75€ = Basic Set ( only the head base no tongue teeth eyes etc ) 
85€ = Basic set + Eyes + 3D printed mesh for them 
90€=  Basic set + Teeth and tongue 
95€ = Full set

Use the make offer option to give the amount needed for what you want 

Especificações
Condition of Item

New
Pagamentos e Devoluções
Formas de Pagamento

Bank Transfer
Postagem / Frete
Localização do Produto

67500, Alsace, France

Origem

No mundo todo

Pegar

Nenhum pegar

Instruções de envio

Colissimo might be slower cause there's sometime trouble with there website so i can't do my shipping right away
Mondial Relay Only available in Europe
Ask for more Shipping Price
Aceita Devolução

Não
Escrever mensagem
Entre
to ask the seller a question.