NEW Cross Fox by Mixedcandy
$15,700.00
Closed
Postage

$150.00 to United States
USPS Domestic
Get Additional Rates
Select Country

Zip/Post Code

Quantity
5043 views
Seller Info
mixedcandy (7 )
Registered Since

08/14/2014 18:49:16

Feedback

100%
| Bidder | Amount | Date |
| --- | --- | --- |
| EisenBalto (0) | $15,700.00 | 10/02/2021 11:53:51 |
| coastal (0) | $15,500.00 | 10/02/2021 11:53:51 |
| EisenBalto (0) | $15,300.00 | 10/02/2021 11:42:39 |
| coastal (0) | $15,100.00 | 10/02/2021 11:42:39 |
| EisenBalto (0) | $14,900.00 | 10/02/2021 11:41:12 |
| coastal (0) | $14,700.00 | 10/02/2021 11:41:12 |
| EisenBalto (0) | $14,500.00 | 10/02/2021 11:38:06 |
| coastal (0) | $14,300.00 | 10/02/2021 11:38:06 |
| EisenBalto (0) | $14,100.00 | 10/02/2021 11:26:52 |
| coastal (0) | $13,900.00 | 10/02/2021 11:26:52 |
| EisenBalto (0) | $13,700.00 | 10/02/2021 11:22:38 |
| coastal (0) | $13,500.00 | 10/02/2021 11:22:38 |
| EisenBalto (0) | $13,300.00 | 10/02/2021 11:19:58 |
| coastal (0) | $13,100.00 | 10/02/2021 11:19:58 |
| EisenBalto (0) | $12,900.00 | 10/02/2021 11:16:44 |
| coastal (0) | $12,700.00 | 10/02/2021 11:16:44 |
| EisenBalto (0) | $12,500.00 | 10/02/2021 11:16:33 |
| coastal (0) | $12,300.00 | 10/02/2021 11:16:33 |
| EisenBalto (0) | $12,100.00 | 10/02/2021 11:16:18 |
| coastal (0) | $11,900.00 | 10/02/2021 11:16:18 |
| EisenBalto (0) | $11,700.00 | 10/02/2021 11:16:07 |
| coastal (0) | $11,500.00 | 10/02/2021 11:16:07 |
| EisenBalto (0) | $11,200.00 | 10/02/2021 11:15:57 |
| coastal (0) | $11,000.00 | 10/02/2021 11:15:57 |
| EisenBalto (0) | $10,600.00 | 10/02/2021 11:15:44 |
| coastal (0) | $10,400.00 | 10/02/2021 11:15:44 |
| EisenBalto (0) | $10,200.00 | 10/02/2021 11:15:32 |
| coastal (0) | $10,000.00 | 10/02/2021 11:15:32 |
| EisenBalto (0) | $9,800.00 | 10/02/2021 11:15:24 |
| coastal (0) | $9,700.00 | 10/02/2021 11:15:24 |
| EisenBalto (0) | $9,500.00 | 10/02/2021 11:15:14 |
| coastal (0) | $9,400.00 | 10/02/2021 11:15:14 |
| EisenBalto (0) | $9,300.00 | 10/02/2021 11:15:05 |
| coastal (0) | $9,200.00 | 10/02/2021 11:15:05 |
| EisenBalto (0) | $9,100.00 | 10/02/2021 08:09:09 |
| Aryte (0) | $9,000.00 | 10/02/2021 08:09:09 |
| EisenBalto (0) | $8,700.00 | 10/02/2021 07:46:19 |
| Aryte (0) | $8,600.00 | 10/02/2021 07:46:19 |
| EisenBalto (0) | $8,400.00 | 10/02/2021 07:32:11 |
| Alexei (0) | $8,300.00 | 10/02/2021 07:32:11 |
| EisenBalto (0) | $8,200.00 | 10/02/2021 07:18:19 |
| Aryte (0) | $8,100.00 | 10/02/2021 07:18:19 |
| EisenBalto (0) | $7,600.00 | 10/02/2021 04:32:12 |
| RumWolf (1 ) | $7,500.00 | 10/02/2021 04:31:48 |
| EisenBalto (0) | $7,450.00 | 10/02/2021 04:31:48 |
| RumWolf (1 ) | $7,300.00 | 10/02/2021 04:30:55 |
| EisenBalto (0) | $7,200.00 | 10/02/2021 04:30:55 |
| RumWolf (1 ) | $7,100.00 | 10/01/2021 12:11:41 |
| pocketwolf (0) | $7,000.00 | 09/30/2021 20:40:13 |
| Aryte (0) | $7,000.00 | 09/30/2021 20:40:13 |
| pocketwolf (0) | $6,600.00 | 09/30/2021 20:39:52 |
| Aryte (0) | $6,500.00 | 09/30/2021 20:39:52 |
| pocketwolf (0) | $6,350.00 | 09/29/2021 12:21:35 |
| Alexei (0) | $6,250.00 | 09/29/2021 12:21:35 |
| Alexei (0) | $6,100.00 | 09/29/2021 12:19:47 |
| pocketwolf (0) | $6,000.00 | 09/29/2021 12:19:27 |
| Alexei (0) | $5,999.00 | 09/29/2021 12:19:27 |
| pocketwolf (0) | $5,800.00 | 09/29/2021 12:19:05 |
| Alexei (0) | $5,700.00 | 09/29/2021 12:19:05 |
| pocketwolf (0) | $5,600.00 | 09/29/2021 12:18:34 |
| Alexei (0) | $5,500.00 | 09/29/2021 12:18:34 |
| Alexei (0) | $5,150.00 | 09/29/2021 12:17:04 |
| WingWong (52 ) | $5,050.00 | 09/29/2021 12:02:14 |
| Alexei (0) | $5,000.00 | 09/29/2021 12:02:14 |
| Alexei (0) | $4,950.00 | 09/29/2021 11:57:57 |
| coastal (0) | $4,100.00 | 09/29/2021 11:57:09 |
| Alexei (0) | $4,000.00 | 09/29/2021 11:56:31 |
| coastal (0) | $1,500.00 | 09/29/2021 11:51:04 |
| User | Price | Quantity | Date |
| --- | --- | --- | --- |
| EisenBalto (0) | $15,700.00 | 1 | 10/02/2021 12:09:03 |
Description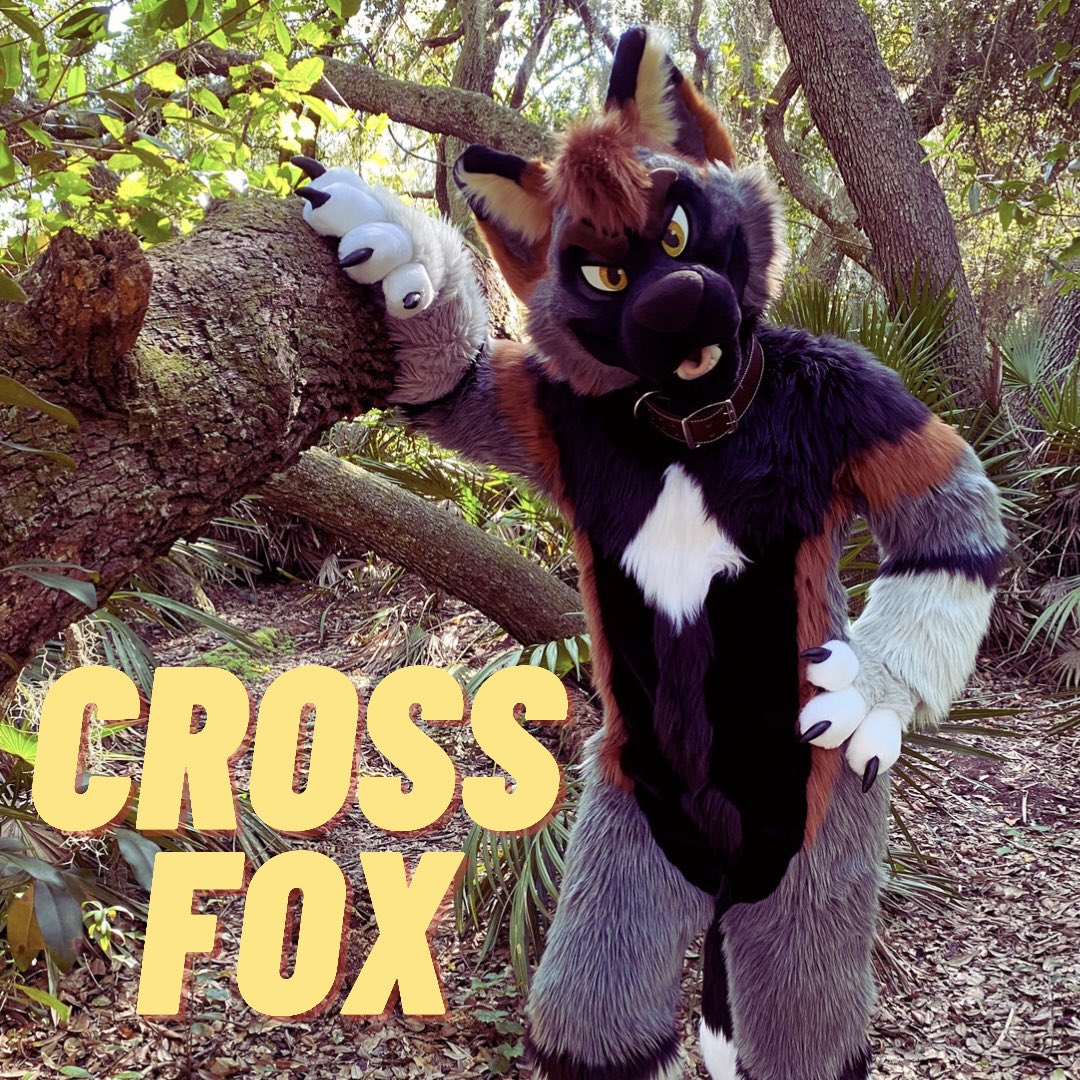 Cross Fox by Mixedcandy 
Brand new Cross Fox. Hand Paws and feet paws are made by Furitup and the rest is made by Mixedcandy. Costume is being worn by someone who is 5 foot 9 and 160 pounds in the photos and video. Costume can easily fit people who are up to 6 foot 2 at most and no more than 220 pounds. If you are under 5 foot 6 the costume will be a bit too baggy on you. Costume is being sold as is, there will be no alterations.
Feet paws easily fit up to a size 11 mens, they are slipper based paw pad style (very soft to wear) If you are smaller you will fit without an issue. Hand paws are one size fits most.
Head will fit up to a 24 inch circumference head measured above the eyes
Vision is out the eyes and breathing is out of the mouth
Head is foam construction
Body has a front entry zipper
Tail attaches via belt loop
Costume comes with collar seen in the photos
Shipping:
We ship world wide. Overseas we ship Fedex and domestic we ship USPS. No pick ups. Shipping is not included with the winning bid.
Florida Residents:
If you win the auction please take in mind to add the 7% to the winning bid. This only applies to FL residents.
Bidding rules:
You must be at least 18 years of age
If you win you must pay within a week of the auction ending
Only bid if you intend to pay
Payment types:
Check
Money order
Bank transfer
Paypal
Credit cards through Paypal
There are no payment plans for this auction. Once the auction has ended payment must be in within a week of auction ending.
If you have any questions:
Be sure to contact us via telegram @Mixedcandy or via email at Mixedcandyorders@gmail.com We are quicker to respond via telegram for auction questions.
Thank you for reading and happy Bidding!
www.mixedcandy.com
Specifications
Condition of Item

New
Payments & Returns
Payment Methods

Visa, Mastercard, Bank Transfer
Postage & Shipping
Item Location

34711, Florida, United States

Ships To

United States

Pick-ups

No pick-ups

Shipping Instructions

-
Returns Accepted

No
Post Message
Sign in
to ask the seller a question.