Description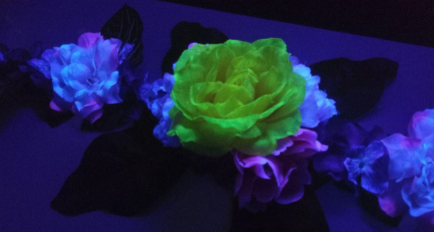 Q: Dimensions?
A: This Flower-Crown has over 36"of foliage with approximately 4 inches of ribbon space on each end
---
Q: Can I get a Custom Flower-Crown?
A:Yes, Half of the commission cost is required before I start the process, once the Flower-Crown has been started the down-payment CANNOT BE REFUNDED!
---
Q: What is the  Shipping Cost?
A: The Buyer is responsible for all shipping costs, an accurate (International)shipping quote will be given at time of purchase.
---
Made by: @Pumpkins_Patch
Specifications
Condition of Item

New
Payments & Returns
Payment Methods

PayPal

Returns Accepted

No
Postage & Shipping
Item Location

32211, Florida, United States

Ships To

United States
Postage Calculator
Select Country

Zip/Post Code

Quantity
Pick-ups

No pick-ups

Shipping Instructions

-
Public Questions
There are no messages posted.
You need to be logged in to ask the seller a question.
Click here to login